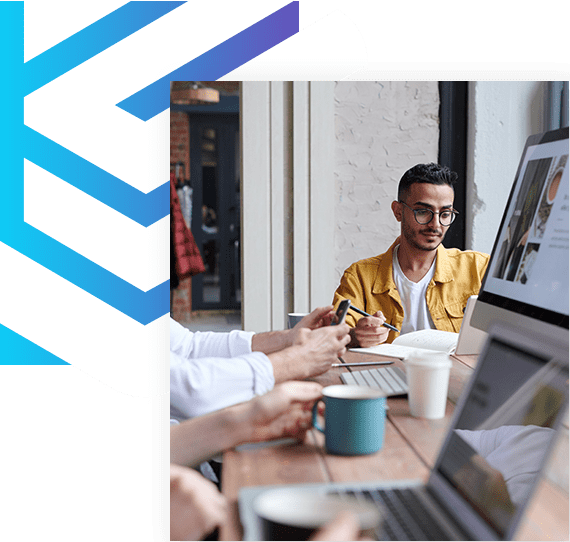 // What we do
Web Applications
Great experience and references for using PHP, Node.js as a web Language.
We have also done considerable work in using PHP with mySQL and Node.js with MongoDB as a backend programming language with limited user interface.
Consumption of external APIs, design & hosting of custom APIs. Integration as well as development of RESTful web services, SOAP services, json etc.
A proud lineup of eCommerce and web sites are also part of our past experience with PHP, mySQL and eCommerce packages like Magento, osCommerce, x-cart etc.
// technology index
Java, J2EE and Open Source
vBridge is formed by a team of java developers with considerable experience in complex enterprise applications working for Fortune 500 companies.
With experience in some of the latest open source technologies and developments methodologies like TDD, we are continuously learning to improve and adapt the best processes.
Spring, Hibernate, IBatis
We understand the importance of design and Object Oriented concepts, we assure that the code will be of highest quality with least maintenance requirements.
// our clients
We are Trusted
Worldwide
"vBridge understood our requirements and formed the campaigns to suit it. We wanted to have a certain branding and needed be the top result when people search for the services we offer. Thanks to them, we are attracting more users and will save money in the long run. It was wise decision to outsource our SEM activities!"
"We had an adwords account which was showing a lot of clicks but the user registrations were pretty low. After a discussion with the vBridge folks – Ami, we realized that most of the adwords clicks were not coming from our target audience. We handed ove the account to vBridge and could see the improvement immideately.Now we are getting clicks from the right users and our site name comes up for the right searches. Our user registration has gone up and VBridge is continuously improving our campaigns by avoiding unwanted clicks and increasing the quality score."
"vBridge is not your typical development workshop. vBridge has always provided us with insights into our own technology to help us better enhance our products and drive vision from a technical perspective. The vBridge team has been a joy to work with – their rates are affordable, communication has always been easy and their work is consistently above what is expected. With their vast technical prowess, positive attitude and flexible hours – it makes it difficult to go elsewhere for IT, development and other product-related efforts."
"vBridge provided the very highest levels of project management and technical expertise. I was particularly impressed with their knowledge and guidance in SEM advertising platforms such as Google AdWords and Microsoft AdCenter. Despite the complexity and large scope of our project's efforts, vBridge delivered a first-class product utilizing their PHP and mySQL proficiencies. Overall, vBridge has been very conscientious and able. They have the ability and skills to work with other United States companies, as distance or language was never a factor. I strongly recommend vBridge for any technology project that is consistent with their core competencies."